Executive
Executive Producer
Marie Trotter is studying in her fourth year at the University of Toronto, majoring in Drama and English. She currently works at the Centre for Drama, Theatre, and Performance Studies as the Student Publicist. She has worked on many productions in the U of T theatre community over the past four years, both onstage and off. Selected credits include TCDS' A Midsummer Night's Dream, the Drama Centre's paper SERIES and 4.48 Psychosis, and most recently, as the director of TCDS' Rope. This year, Marie is excited to direct The De Chardin Project with the Drama Centre. She is happy to return to the Follies for 2016-2017 as the Executive Producer! In her spare time she enjoys reading, running, and writing.
Production Manager
Jules Mendoza is a fourth year Drama specialist. As assistant stage manager: paper SERIES (CDTPS), Evening of the Dead (UC Follies), God and the Indian (Native Earth Performing Arts), Marquise of O—(red light district.). As stage manager: Project Original (Paprika Festival),Agamemnon (UC Follies), What She Said (Off-Key Productions). As festival tech: rock.paper.sistahz 2016 (b current) and Lift Off! Festival(Cahoots). She is a theatre tech, a hopeful designer, sometimes set builder, and a stage manager. Jules looks forward to designing The De Chardin Project (CDTPS).
Artistic Director
Cierra Walker is a performer, director, and choreographer who comes from a background of dance. She completed her Advanced 2 for the Royal Academy of Dance and studied ballet in Russia before diverting her artistic focus to musical theatre. Since coming to UofT, she has been involved with a number of musicals, her favourites include Sweet Charity, Bare: A Pop Opera, and Cabaret. She also directed and choreographed The Rocky Horror Picture Show Shadow Cast with the Follies in 2014, and most recently directed Legally Blonde the Musical at Hart House, also with the Follies.
Assistant Producer
Emma Davies is a third year UC student completing an English and Philosophy double major. This is her first year on the executive, but her second year working with the follies having been part of the
ensemble for the UC Follies production of Legally Blonde the Musical. She has also previously been nominated for a Drama Coalition Award for her costume design. Emma is thrilled to be working with the exec, and hopes you enjoy the 2016/17 season
Secretary
Yimeng Sun is a second year student doing philosophy and studying ethics society and law. He acted in VCDS's productions of Trojan Barbie and Useless Superhero Support Group, and directed Peter Pan. He enjoys reading books and pondering.
Treasurer
Helen (Zidi) Hu is in her second year at the University of Toronto, studying at Rotman Commerce with a specialization in Public Accounting. This year is her first year with the UC Follies and she is excited to put all of her classroom knowledge to practical use. Helen has a strong background in accounting and budget keeping and is also part of the UC LIT's Finance commission. Although Helen doesn't have much experience in theatre and drama, she is confident that she will be able to keep the Follies' finances in check/cheques! (Literally!) She is looking forward to a wonderful year!
Treasurer
Marium Masood is an eager contributor to the theatre community at U of T. She is currently a fourth year undergraduate student at The University of Toronto, pursuing a degree in Psychology. During her time at the University she acted in WINDS production of 'Transitions' at the 2016 Drama Festival and acted in the UC Follies production of 'Scorched'. She also performed at the OHDC dance showcase in March 2015. Through High School she was the Head of the Drama Society and was responsible for overseeing creative and administrative decisions. In her free time Marium likes to write poetry, play her ukulele, and dance. Being deeply involved with the performing arts at a university level has increased her love and passion for the arts as a whole.
Props and Costume Manager
Lauren Van Klaveren will officially be graduating with a BA in English this November, but she could not resist joining the UC Follies Exec for the 2016-2017 season to make up for waiting until her third year to get involved in U of T's drama community. Her original one act play Eternal Return debuted at the Hart House Drama Festival in February 2016. Selected performance credits include Herald in Lysistrata (WINDS), Mrs. Darling in Peter Pan (VCDS) and Mary Warren in The Crucible (SMC Troubadours). She has also designed props and costumes for Evening of the Dead (UC Follies). Lauren is excited to be working with UC Follies this season!
Technical Director
Frank Incer is a Nicaraguan-Canadian technician, designer, voice actor, voice director, and self-taught 3D animator and musician. He is the technical director of the UC Follies. He is currently in his fourth and final year at the University of Toronto majoring in history and drama, with a focus on sound design. Selected credits include: 4.48 Psychosis (CDTPS), Scorched (UC Follies), Dreams/TOUGH! (ENSEMBLE Canadian Youth Theatre). Upcoming credits include In Conflict (CDTPS). "Keep Moving Forward."
Fundraising and Sponsorship Director
Hannah-Rae Sabyan is in her fourth year at the University of Toronto. She is currently training in performance and playwriting at the Centre for Drama, Theatre and Performance Studies and is a BA candidate with a Specialist in Drama and a Major in English. She has recently found great interest and inspiration within playwriting and hopes to part in the use of theatre as a medium which brings forth discussion on social issues. Her performance credits include: Antigonick (CDTPS), A Doll's House (WINDS), Sweet Charity (UC Follies), Les Miserables (Glass Half Full Productions), as well as other extracurricular productions. She is also currently directing In Conflict, one of the director shows, at the Centre for Drama. Hannah-Rae Sabyan is looking forward to working with the UC Follies for the 2016-2017 season!
Sketch
Lucas Loizou is thrilled to be the UC Follies' Co Head Writer of the Sketch Follies for the third year in a row. He plans on maintaining a space conducive to creative comedic exploration. His goal is to expand the UofT comedy community into a Comedy Empire, where comedy nerds are able to roam free and explore there weird thoughts on stage and paper. Lucas' recent acting credits include Useless Superhero Support Group (2016) Evening of the Dead (2015) and They Just Didn't See (2014) where he was awarded the Mr. Bean Comedy award at the Hart House Drama Festival. Lucas also performs standup comedy and is currently working on his undergraduate thesis about the performativity of shame among queer stand up comics. Hit him up he loves to talk about it!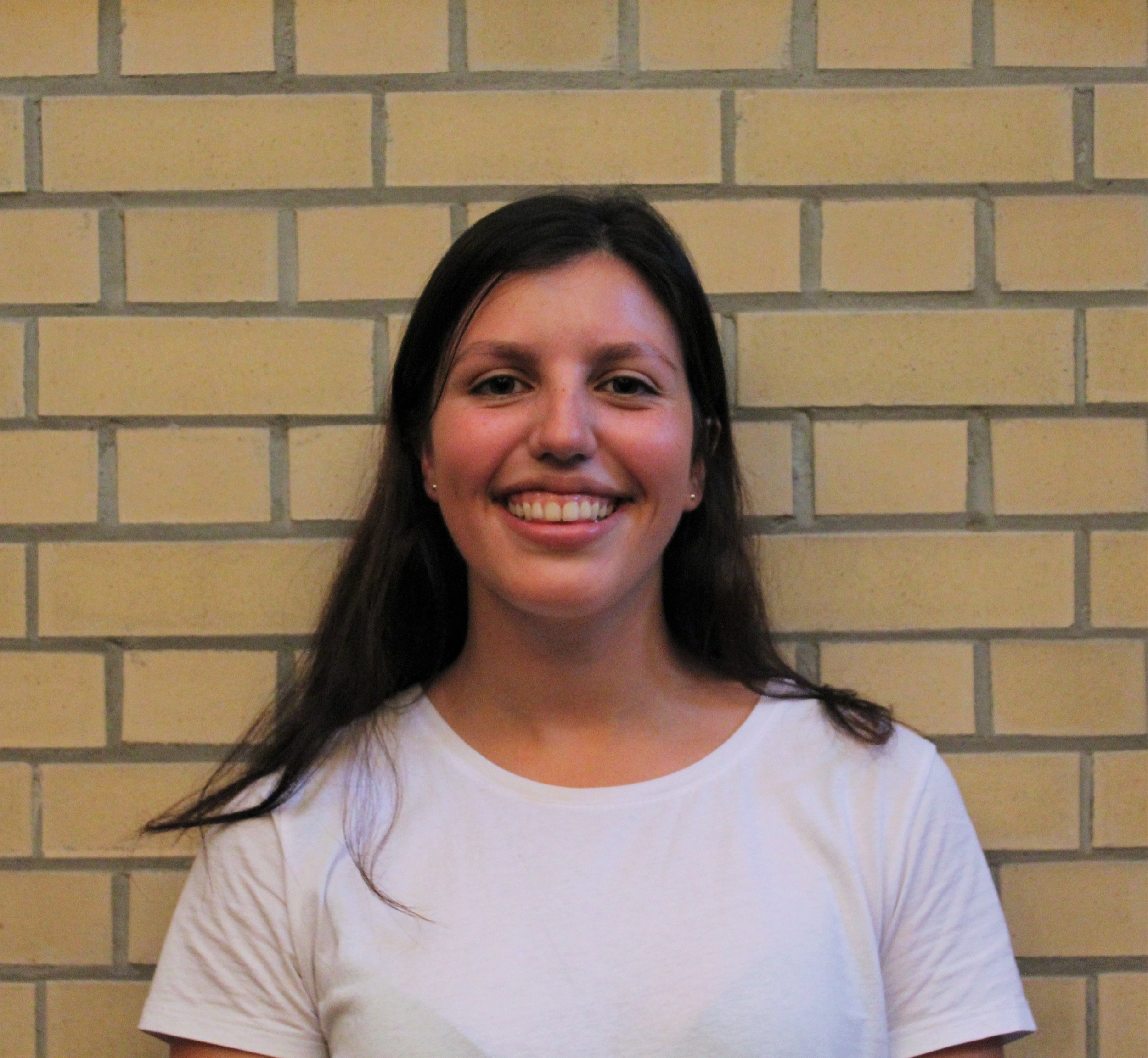 Media and Marketing
Yolanda Araos Egan is a third year History and Political Science student who has only recently become involved in the University of Toronto theatre community. This is her first year with the UC Follies and she is excited to transition from an avid spectator to a meaningful contributor. Yolanda is glad to be part of the 2016-2017 season!